Industrial Steel Lockers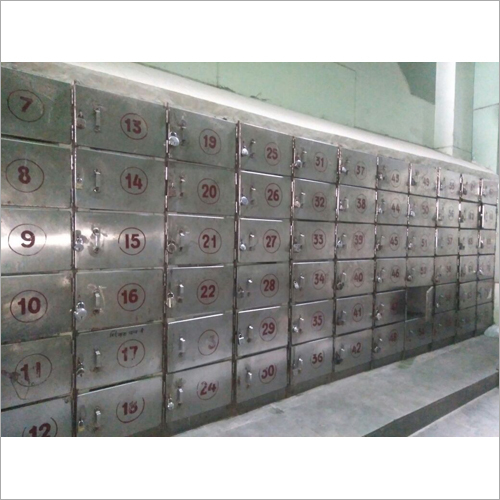 Industrial Steel Lockers
Product Description
Industrial Steel Lockers is a large storage unit which can used to keep various types of thigs such as belongings of the workers, important documents, record files, tools and other things. It consists of large number of compartments provided with a hinged door and a locking system. The structural frame is fabricated by using best quality stainless steel which offers higher strength and durability as well as makes it highly resistant to the corrosion and impact forces.
Features:
Provides smooth functioning
Tamper resistance
Easily secure handle provided
Long-lasting shelf life
Very economical to use
Frequently Asked Questions:
1. Which metallic is best for locker?
Ans. Stainless steel
its non-porous floor additionally makes it easy to easy and preserve, so that it will help you preserve your locker room shining for years yet to come. This locker material also can resist rust and corrosion extra successfully than powder coated steel.
2. Are lockers made of steel?
Ans. Lockers may be made from an expansion of substances, but they're broadly speaking determined as metal, plastic, or even wooden. However, there are one of a kind forms of plastic that may be used for lockers. Every fabric has their awesome blessings, however a few are higher than others. Steel lockers are the conventional pass-to for schools.
3. What are the capabilities of lockers?
Ans. They are usually supposed for use in public locations, and meant for the short- or long-time period personal use of individuals for storing apparel or different personal gadgets. Users may additionally hire a locker for a single use or for a period of time for repeated use.